ATTENTION PICKLEBALL ATHLETES
Events lists and player brackets are posted on
for the Maryland Senior Olympics tournament
Players who have been added from the wait list have already been contacted. Those that remain on the wait list will only be contacted if there is a withdrawal and we can accommodate.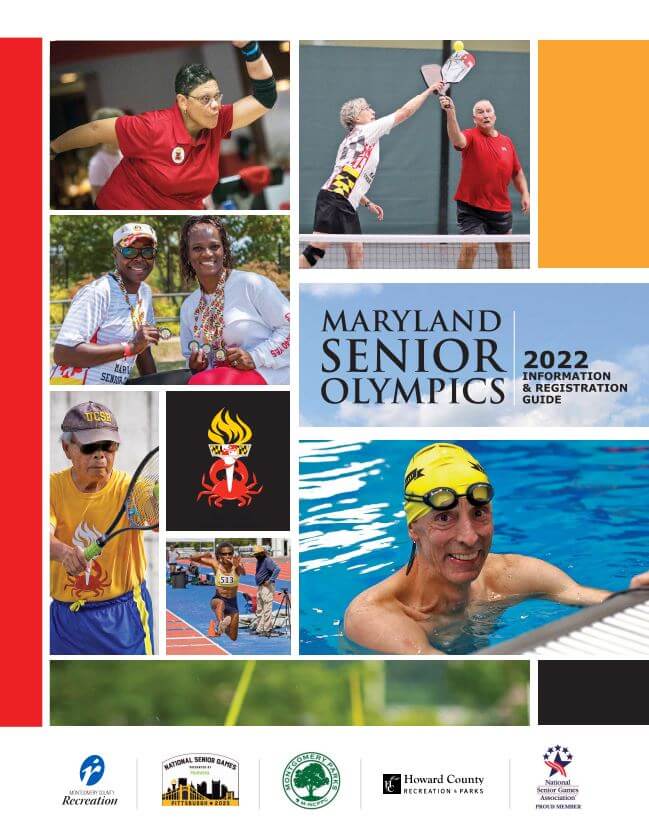 The 2022 Information and Registration Guide will be mailed soon to athletes. 
Our NSGA events will serve as qualifiers for the 2023 National Senior Games in Pittsburgh.
For the latest information about each of the sports below, click here.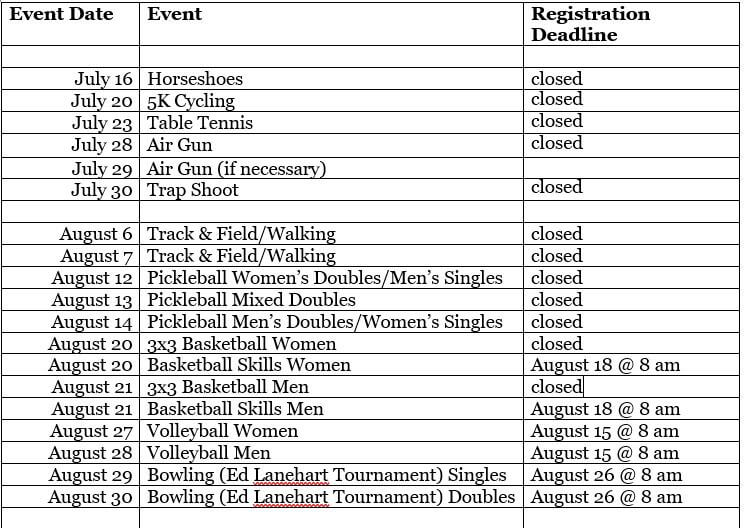 2022 MSO Track and Field Photos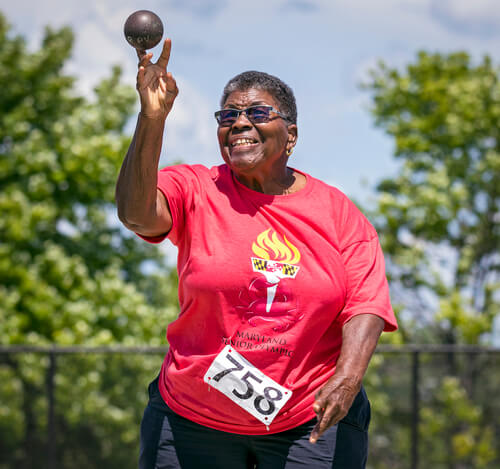 Can't make your 2022 event in Maryland?
Interested in competing in another state in the Northeast region?
Check out the list of sports and dates by state:
MSO Names Bowling Tourney After Ed Lanehart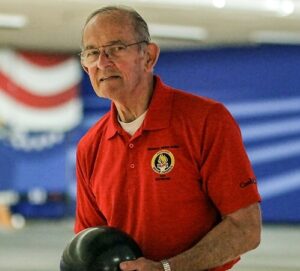 The Maryland Senior Olympics is pleased to announce that our annual bowling event has been named the Ed Lanehart Tournament in honor of our long-time coordinator. The MSO Board vote was unanimous, and Ed's family has approved the honor. Ed passed away last August at age 86. He was inducted in our Hall of Fame in 2005 and had been a member of our board for 26 years.
Many players participated in our bowling tournament because of Ed. He had so many friends and was such a galvanizing presence in the bowling community that our two-day event was a homecoming. We hope to keep that tradition going for perpetuity.
So, mark your calendar for Aug. 29-30 at Bowlero Ellicott City. For men and women age 50 and above, singles, doubles and mixed doubles events will be played. Out-of-state players are welcomed. Registration opens this spring.