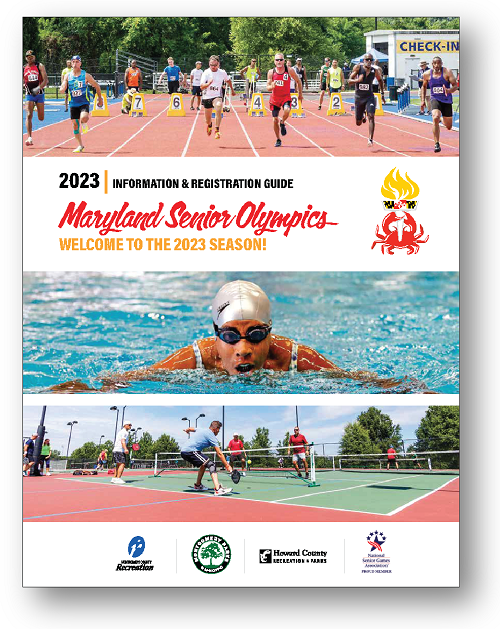 The 2023 Maryland Senior Olympics Registration and Information Guide has everything you need to know about playing in MSO, including:
Participation and Rules;
Registration, Fees, Forms;
Individual and Team Sports;
Sites and Venues.
For men and women ages 50 and above, our Maryland Games are also open to out-of-state residents.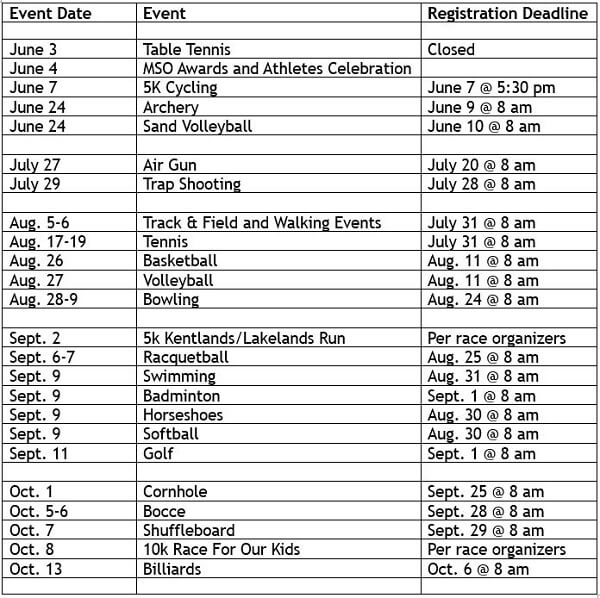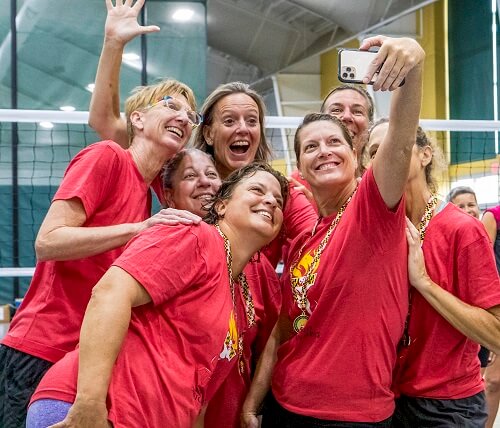 Highlights of our season through images at select MSO events and activities. You can also find these albums on our Facebook page and our Flickr photography site.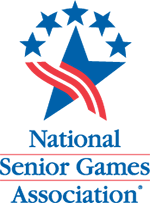 Nominate an MSO Athlete to Carry
Maryland Flag at National Games

MSO is accepting nominations for two athletes to carry the Maryland flag and sign at the Celebration of Athletes at the National Senior Games in Pittsburgh, Friday, July 14. To be chosen, nominees must meet this simple criteria:
1.) Can attend Celebration of Athletes on the evening of Friday, July 14;
2.) Be a repeat participant at the National Senior Games (more than once);
3.) Have participated in the Maryland Senior Olympics for several years;
4.) And be a Maryland resident.
To make a nomination, fill out this form by June 12th:
MSO Awards and Celebration Event June 4
Join us Sunday, June 4, for the Celebration of Maryland Senior Olympians party and awards ceremony at Schweinhaut Senior Center in Silver Spring. This event is open to all MSO athletes and free to attend.
All Maryland-qualified athletes registered for the 2023 National Games are invited to join us from 1-3 p.m. We will have MSO merchandise for sale, National Games merchandise for athlete pick-up, light refreshments, and the opportunity to socialize with fellow senior Olympians.
Then, from 4-6 p.m., we'll hold our awards ceremony for inductees of the 2022 MSO Hall of Fame class and the recipients of the Robert G. Zeigler Service Award, MSO Commission Citation Award, and the new George Huson and Carmen Campbell awards for sportsmanship, achievement, good attitude and effort, and promotion of our games.
This event is free to attend, but please RSVP at this link: bit.ly/3MVtfTc.
We hope to see you there!
Track & Field, Walking Events
Move to Howard County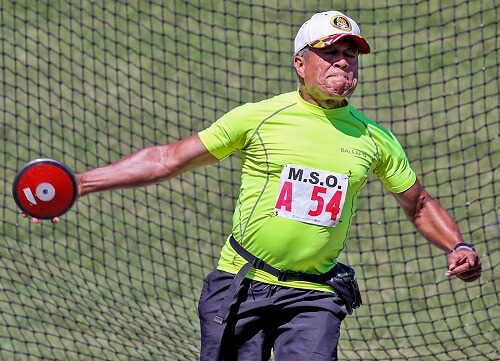 Due to a late conflict at the Prince George's Sports Complex, our track and field meet, along with the walking events, are returning to Howard Community College in Columbia. The original dates remain Aug. 5-6. Registration is open. 

For men and women ages 50-plus, this is a USATF-sanctioned event and also open to out-of-state residents. HCC is a familiar and popular site where we have held the meet nine times in the last 15 years, so we're happy they could host us again on quick notice.