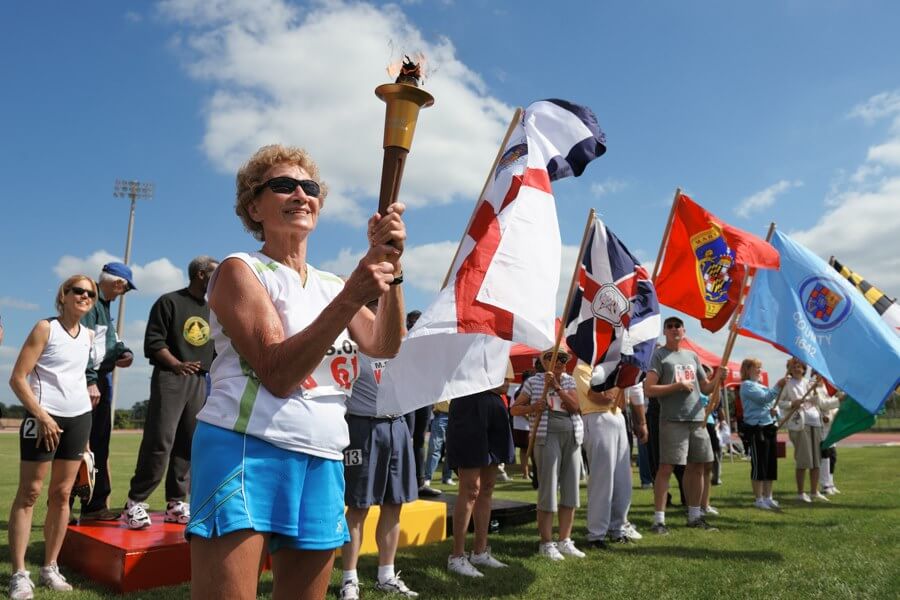 You don't have to play a sport in the Maryland Senior Olympics to be an important part of the event. You can make a big difference by volunteering your time, services or talents to help stage the games, whether you are competing or a nonparticipant. There are several ways to volunteer:
Sponsorship—Have your company or organization volunteer to run the logistics of an event (e.g., golf, cycling, tennis, softball, etc.). Or, encourage your employees to donate a few hours by helping out with various duties during the competition.
Officials—We need authorized chairpersons to run a certain sport or event and referees to enforce the rules of certain sporting events. Experience in conducting an event or officiating a sport requested.
Healthcare—There will be a presence of healthcare professionals, including doctors, trainers and certified EMTs. But we also welcome career healthcare volunteers who might have an off-day or interest in assisting in whatever is necessary, including simple aches and sprains.
Pick an Event or Day—Let's say you have an event being held near your home, or there is a sport of interest to you, or you just want to do whatever is necessary . . . we welcome your assistance. Drop us a line with your interest and availability.
We're also needing messengers, runners, timers, judges, scorekeepers, water distributors and more. There's no shortage of small tasks to be done, and people needed to perform them.
Need more info? Download our sponsorship brochure, call us at 240-777-4930 or drop us e-mail.