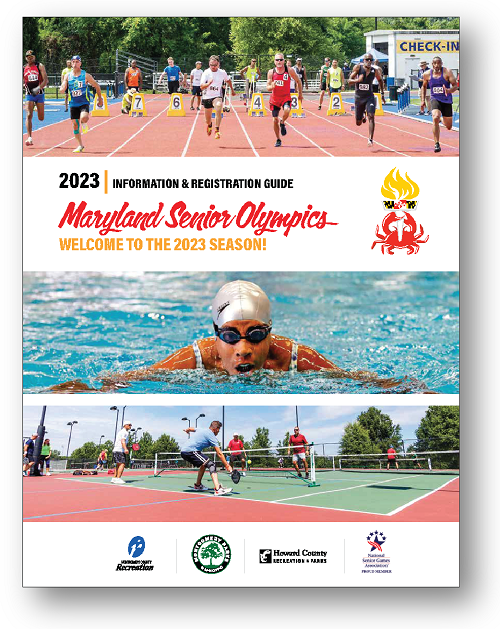 The 2023 Maryland Senior Olympics Registration and Information Guide has everything you need to know about playing in MSO, including:
• Participation and Rules;
• Registration, Fees, Forms;
• Individual and Team Sports;
• Sites and Venues.
For men and women ages 50 and above, our Maryland Games are also open to out-of-state residents.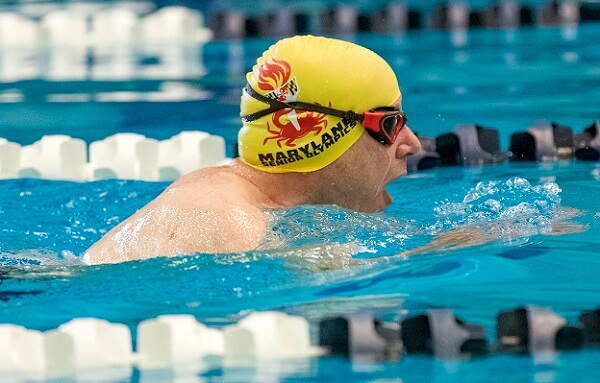 Highlights of our season through images at select MSO events and activities. You can also find these albums on our Facebook page and our Flickr photography site.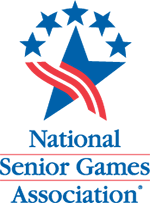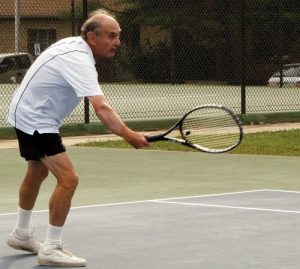 Click here for August 17-19 Schedule
Click here for Olney Manor Park Map
Track and Field Highlights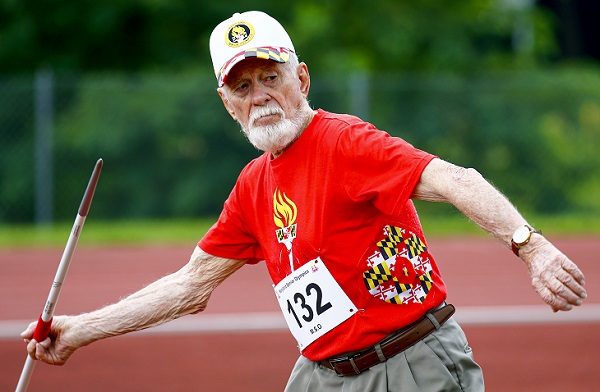 Our 43rd meet was held at Howard Community College in Columbia, Aug. 5-6. We had 208 participants from 12 states, plus D.C., Ontario and Barbados. See the photos on our Flickr site.
Campbell Elected to Huntsman HOF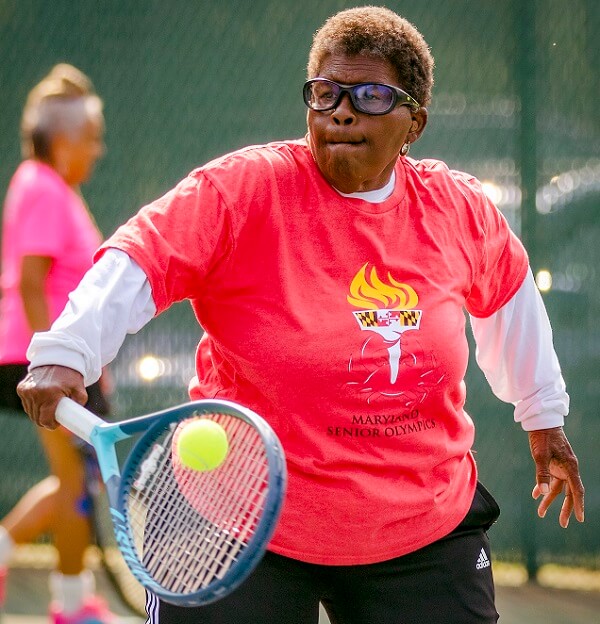 Congratulations to our Carmen Campbell, who is not only a member of our Hall of Fame, but will be inducted into the Huntsman World Senior Games Hall this fall.
Carmen has long been active in numerous sports at the Huntsman Games, sharing experiences that have often influenced the Maryland Games. We're grateful for her ongoing contributions to senior activities. She will be inducted to the Huntsman Hall Oct. 11 in St. George, Utah.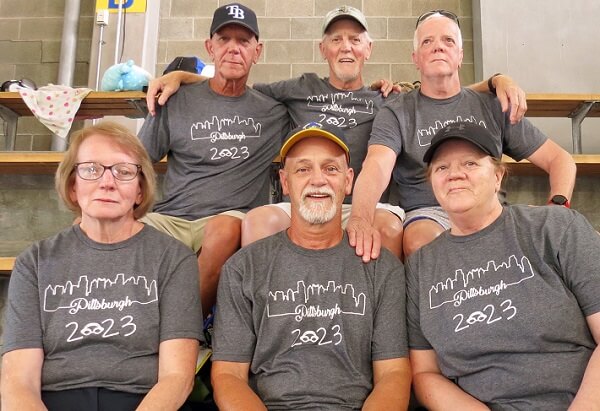 The Bass Family… Party of Six!
Marylanders Dennis (Emmitsburg) and Francis Bass (Laurel) have been a part of MSO only a short time, but you'll be hard-pressed to find better advocates. They swim, coordinate our cornhole tournament, and compete in the triathlon. At the recent National Senior Games in Pittsburgh, their brothers and sisters joined them to create a family affair. Read their story.