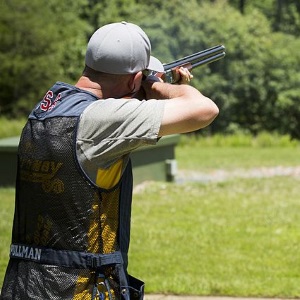 MSO trap shooting event every 5th Saturday of 2022!
January 29
April 30
July 30
October 29
December 31
One of these Saturdays, likely July 30, will be the official 2022 event, for which registration will be necessary.
For the other Saturdays, we encourage our 50+ athletes to head out and learn or work on their skills.
Thanks to the Associated Gun Clubs of Baltimore for hosting.
11518 Marriottsville Rd., Marriottsville MD.
Safety talk at 9am, shooting to follow.
Participants will pay the AGC for targets and purchase ammunition on site if needed.
No fee for Maryland Senior Olympics athletes.
Medals awarded at each event.